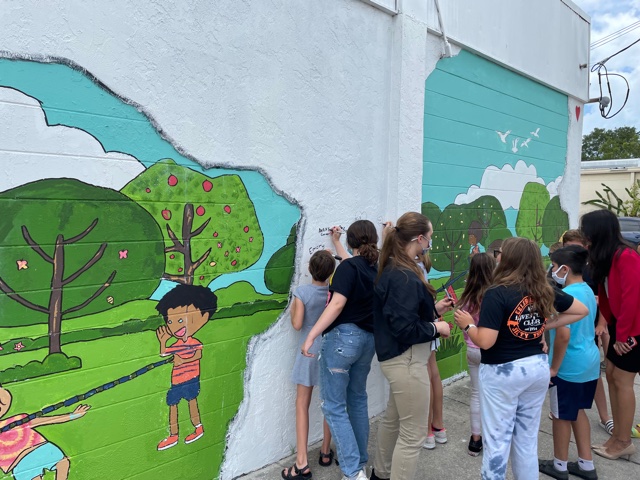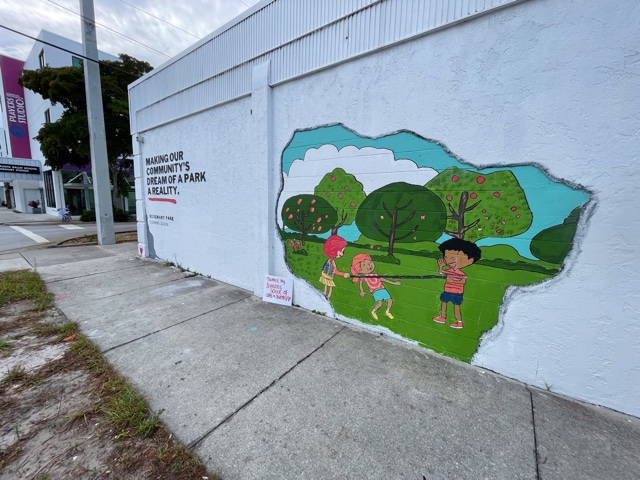 NEW MURAL IN THE ROSEMARY!
The Rosemary District park is coming to life in the best way! Local kids had a chance to come together at the site of the future greenspace and create artwork that shows their enthusiasm for this community gathering spot.
In the next few days, there will be in-person engagement efforts with neighbors to determine just what to include in the park. As the park moves from idea to reality, it's a priority to ensure that all voices are heard and that the greenspace that fills this vacant lot is a welcoming destination for Rosemary District residents and all of Sarasota. Thank you for helping to make this project happen!
Stay tuned as we make more progress or get in touch to ask me questions about this community effort.