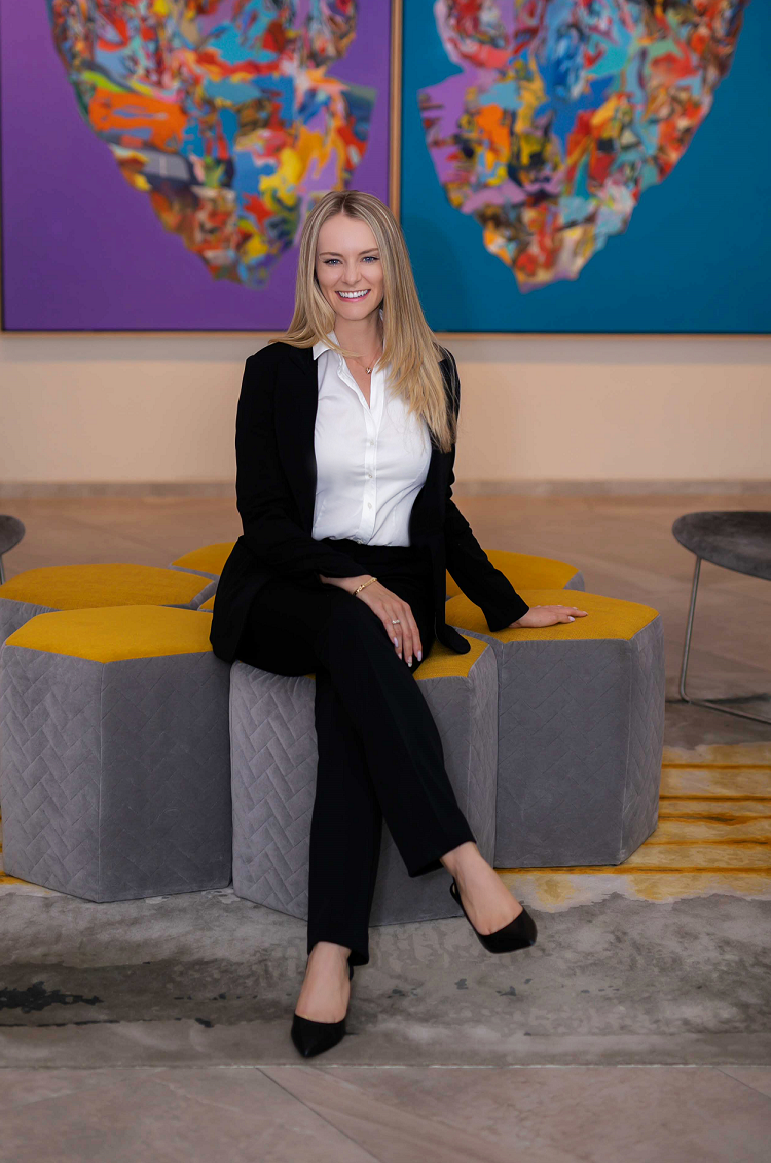 Moriah Taliaferro integrates a wealth of strategic marketing expertise and experienced real estate perspective to offer each client a tailored strategy for success. With certified negotiation expertise and valuable professional relationships, she is committed to innovative solutions and processes that generate the best advantage.
Inspired by her parents' entrepreneurial example – her mother, a local agent, and her father, an international developer – Moriah began her real estate career early with a legacy of knowledge and appreciation for the high-end residential market. A resident of downtown and expert in downtown inventory, she was instrumental in the sale of two downtown luxury new construction communities - Orange Club and ONE88 – before co-listing the sell-out of Sage LBK in late 2020 and early 2021.
Prior to her real estate career, Moriah was an accomplished ballerina, training and performing with renowned international schools including the Royal Ballet of London, Boston Ballet, Kirov Academy of Washington, D.C. and by special invitation with students of the Paris Opera Ballet. The unique combination of grace and discipline demanded by ballet has been an invaluable foundation in serving Moriah's clients. She is known for both rigorous attention to detail and absolute composure in every negotiation. Also stemming from her ballet past, Moriah's passion for the arts is a natural complement to Sarasota's cultural appeal and the distinctive value of our community history, performing and visual arts institutions, and unique architecture.
A native of Colorado, Moriah has a dual degree in International Business Management and Marketing from Florida State University. She is a committed community volunteer, actively supporting causes that promote women's leadership and children, and advocating for urban parks and green space as a leader of the Rosemary District Association. In addition to her community and industry leadership, Moriah is an active mother-to-be and avid traveler who enjoys celebrating her family heritage and sharing her joie de vivre and love of Sarasota with friends near and far.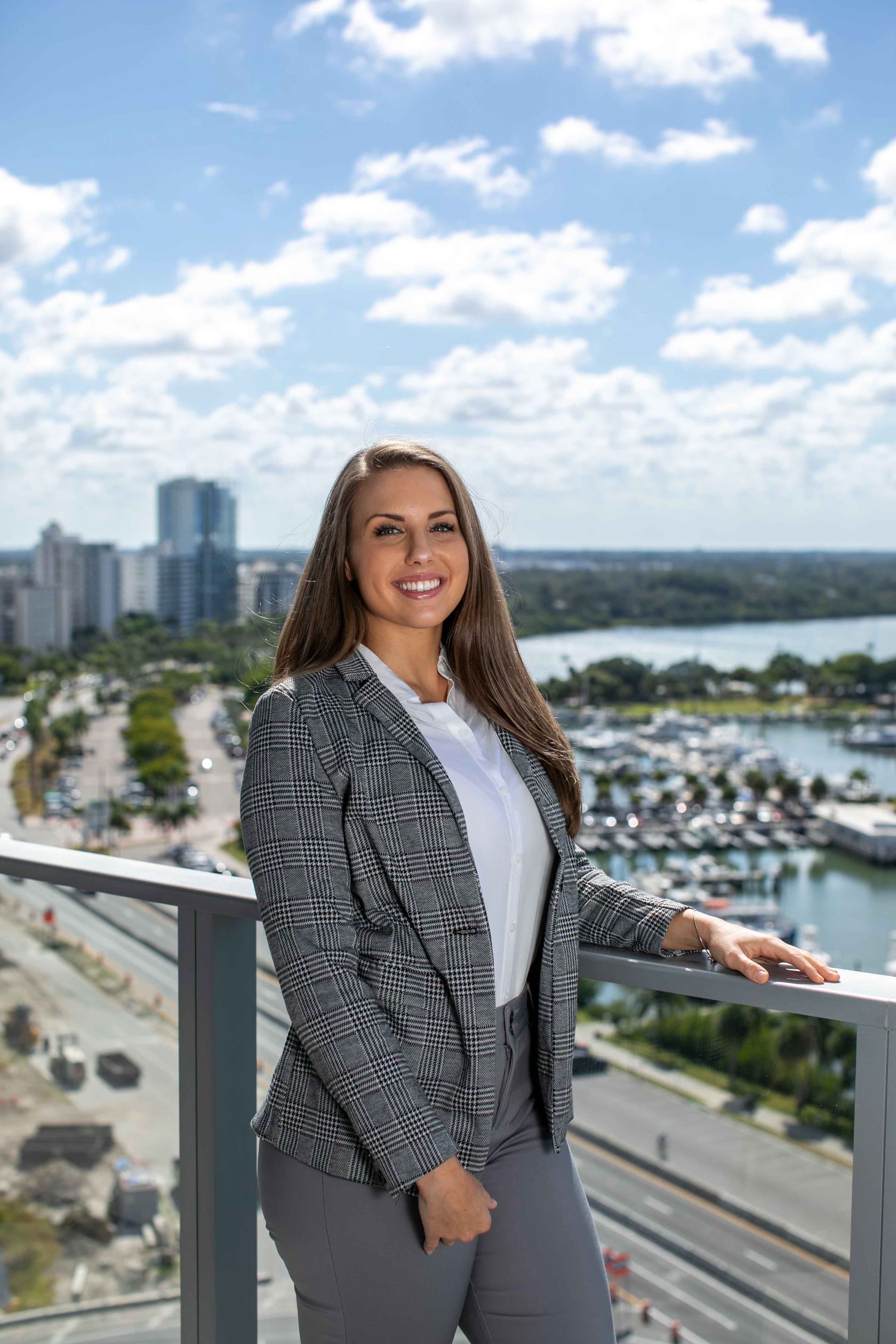 Valerie brings a wealth of experience originating in service and organizational leadership. Originally from Maryland, Valerie relocated to Sarasota in 2020 and is keenly aware of the draw that our community has for residents seeking the lifestyle amenities of the Gulf Coast. Through her own exploration and real estate experience, she offers valuable insight on each of Sarasota's communities and the amenities available at each price point in the region. Since joining the MKT Team, Valerie Green has served clients with exceptional attention to detail and dedication to ensuring the highest quality care throughout every stage of the buying or selling process. Her expertise with negotiation and contracts offers MKT clients a strategic advantage from the beginning of a search or sale through the final elements of closing.
In addition to her property marketing expertise, Valerie holds a certification as a Sotheby's Concierge Auction Specialist through the Sotheby's International Realty partnership with the globally renowned Sotheby's Auction House. Valerie's creativity and project management experience ensure that her clients receive nothing but the best throughout each step of the buying or selling process. In addition to her detailed knowledge of transactional steps, Valerie is a skilled drone videographer whose artistic perspective lends invaluable direction in the presentation of listings.
Valerie's passion for her work stems from the desire to help each client realize the greatest returns from living in Sarasota. Beyond her demonstrated knowledge and commitment to excellence, Valerie has a remarkable ability to connect with buyers and sellers, easing concerns and orchestrating peace of mind for each client. Her dedication to our clients' success is complemented by incredible skill and an unwaveringly positive attitude.
COMMITTED TO CLIENTS and COMMUNITY
The MKT Team is committed to exceptional service for our clients and engagement in community causes that further opportunity in Sarasota. In addition to strengthening our expertise through continued learning and intentional networking, we volunteer actively with organizations that include Big Brothers Big Sisters and conservations efforts that promote green space and thoughtful development. We are each driven to improve the future - not just the outcomes for our clients, but the outcomes for our neighbors and the children of our community.
PREMIER SOTHEBY'S INTERNATIONAL REALTY
Premier Sotheby's International Realty is one of the nation's leading real estate companies and a top-producing affiliate in the Sotheby's International Realty® global real estate network. With over 1,400 global advisors in more than 40 locations from the Gulf Coast of Florida to the High Country of North Carolina, it is the luxury leader in the markets it serves. In 2021, the company achieved $10.7 billion in sales volume, with more than 11,471 closed transactions at an average sales price of $931,567. Ranked No. 21 in the annual REAL Trends 500 survey of the top U.S. residential sellers by volume, it was also named #19 in RISMedia's Top 500 Power Broker Annual Report. Established in 1983, Premier Sotheby's International Realty is led by real estate veteran Budge Huskey, president and chief executive officer. The brokerage is a division of The Lutgert Companies, a prominent member of Southwest Florida's business community since 1964.