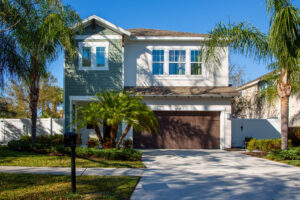 East of Tamiami Trail and south of Downtown Sarasota, Arlington Park offers a lot of value for the price. Perfectly located for those who want convenient access to downtown, the Arlington Park neighborhood offers family-friendly amenities like a large aquatic center and proximity to Southside Village.
There's a price advantage here, with a variety of home styles all available at a fraction of the price you'll find West of Trail. Since Arlington Park historically has not had as much appeal as the neighboring West of Trail community that runs along the water, it's a place where you can get a lot of house for less than you would pay a short distance away.
Just minutes from Main Street, the location is perfect for accessing what downtown Sarasota has to offer - for fun or for work. Another plus is that Sarasota Memorial Hospital, one of our staple employers, is just across the street. The bottom line on Arlington Park is that it's a great neighborhood for families and it offers a more accessible purchase price without sacrificing anything in the way of convenience.